Dubai has emerged as one of the most sought-after travel destinations for people worldwide, including Indian travelers. This vibrant city in the United Arab Emirates offers a blend of modernity and traditional charm.
Indian travelers have a special affinity for Dubai due to its proximity, excellent connectivity, and some cultural relations. It has numerous festivals and special events, making it an ideal destination for Indian travelers to celebrate their traditions. This essential Dubai travel guide for Indian tourists will help to explore Dubai in a better way.
When is the Best Time to Visit Dubai for Indians?
If you are asking for the best time to visit Dubai from India, we'll give you an idea. You can visit during your holidays which aligns with school vacations and major festivals in Dubai. 
But here are some key periods to consider: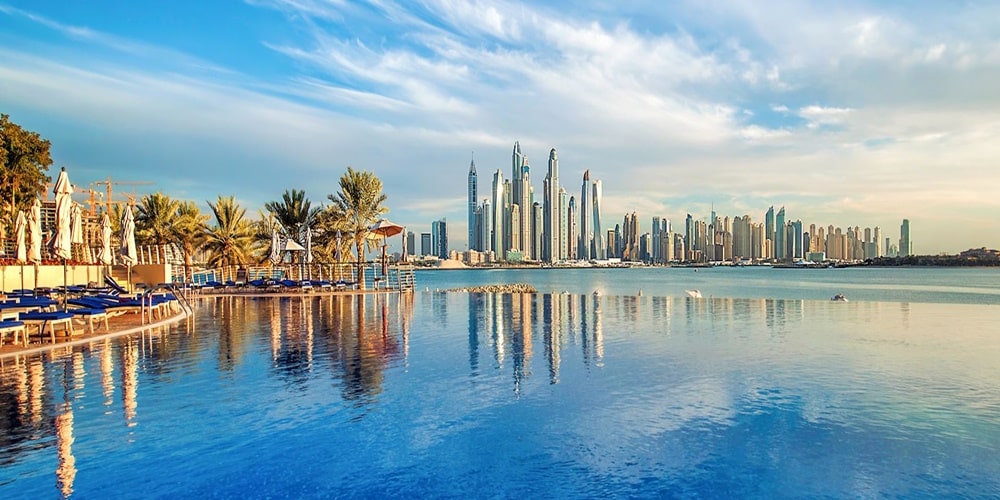 Dubai has a desert climate characterized by hot and arid conditions throughout the year. Here's a general overview of the weather in Dubai:
Winter (November to February)
Winter is the most pleasant time to visit Dubai. Temperatures range from around 15°C (59°F) to 25°C (77°F) during the day, with cooler evenings. 
Unlike winter, spring in Dubai has gradually rising temperatures. Whereby daytime temperatures range from 20°C (68°F) to 30°C (86°F). Hence it's a good time to visit before the scorching summer heat sets in. 
Summer (May to September)
After spring, summer sets in with scorching temperatures often exceeding 40°C (104°F) and even reaching 45°C (113°F) or higher. In addition, the humidity levels can also be high, making it feel even hotter.
Autumn (October to November)
In autumn, temperatures drop gradually from the summer heat. Whereby daytime temperatures range from 25°C (77°F) to 35°C (95°F). Although it's still warm, the temperatures are comfortable compared to the peak summer months. 
Ideal Months for Indian Travelers
For Indians, the best months to visit Dubai are generally from November to March. During these months, Dubai has pleasant weather conditions compared to the scorching summers. Here's a breakdown of why these months are considered ideal:
November marks the transition from the scorching summer to a milder and more enjoyable climate in Dubai. The temperatures range from around 20°C (68°F) to 30°C (86°F) during the day, making it ideal for outdoor activities and exploring the city.
These months are the peak tourist season in Dubai, as the weather is cool and pleasant. During the day, temperatures range from around 15°C (59°F) to 25°C (77°F), with cooler evenings. When you visit during these months, you can explore outdoor attractions, go shopping, or enjoy the beaches without being overwhelmed by the heat.
March is another favorable month for Indian travelers to visit Dubai. The temperatures start to rise gradually, but they are still relatively comfortable, ranging from around 20°C (68°F) to 30°C (86°F). It's a good time to enjoy outdoor activities before the summer heat intensifies.
Special Events and Festivals in Dubai
Dubai Shopping Festival (January-February)
One of the most popular events in Dubai, the Dubai Shopping Festival is a shopper's paradise. This festival features incredible discounts, promotions, and entertainment activities across various malls and retail outlets. You can get more ideas about shopping in Dubai here.
Dubai Food Festival (February or March)
The Dubai Food Festival is an annual culinary extravaganza celebrating the diverse gastronomic scene in the city. It showcases various cuisines, food-themed events, celebrity chef appearances, food truck parks, and dining experiences.
Dubai Summer Surprises (June-August):
The Dubai Summer Surprises Festival aims to make summer more enjoyable. You will enjoy incredible shopping deals, family entertainment, live shows, and various indoor activities across malls and entertainment venues. 
Dubai International Film Festival (December)
The Dubai International Film Festival in December. The festival showcases diverse international films, including films, documentaries, and shorts. In addition, it attracts renowned filmmakers, actors, and industry professionals worldwide. 
Eid Al-Fitr and Eid Al-Adha
These two major Islamic festivals are widely celebrated in Dubai. Eid Al-Fitr marks the end of Ramadan, the month of fasting, while Eid Al-Adha commemorates the willingness of Ibrahim (Abraham) to sacrifice his son. 
During these festive periods, Dubai comes alive with traditional festivities, including fireworks, cultural performances, family gatherings, and special feasts.
Additionally, here is a detailed article on the best time to visit Dubai. Now let's explore the visa processing and available Dubai flights from India. 
How to Apply for Dubai Visa from India?
UAE Visa Online offers convenient, reliable and fast way to apply UAE visa for Indians. You only need a few minutes to fill in the necessary details and upload supporting documents to apply.
To apply, get the UAE Online visa application form and fill it out as per instructions. Then upload supporting documents like a passport, photo, and other travel information depending on the type you want. 
Next, make the payment and submit the application. Within 5-6 working days, You will get your Dubai visa via email.
You will readily get flights from India to Dubai since several airlines offer direct and connecting flights. Here's some basic information and India to Dubai flight price range from common Indian cities: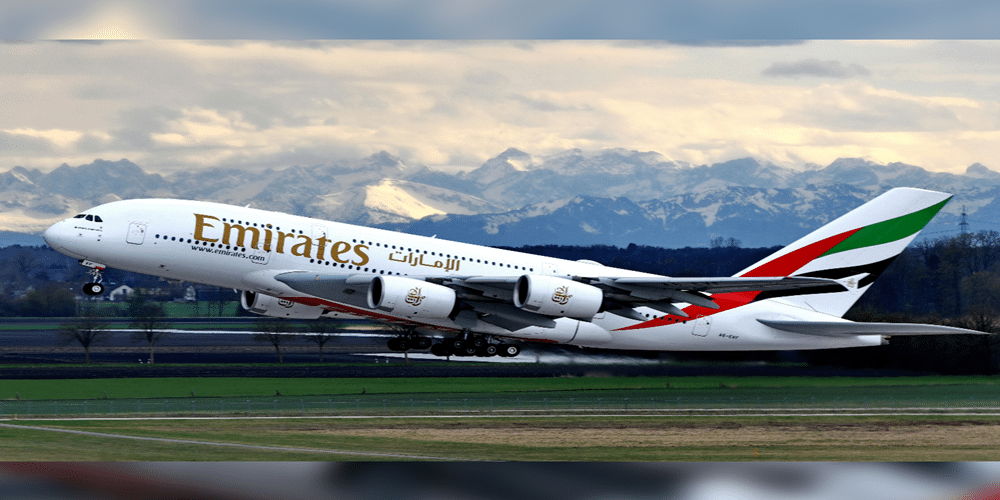 Global Village is a renowned shopping and cultural extravaganza in Dubai that brings together various countries and their unique offerings. Indian pavilions and handicrafts, Global Village, offers a vibrant showcase of Indian culture, craftsmanship, and traditional products. 
Here's what you can explore at the Indian pavilions in Global Village:
Address: Sheikh Mohammed Bin Zayed Road E 311 road Dubai
Deira City Centre is a popular shopping destination in Dubai that offers a diverse range of stores and boutiques catering to various tastes and preferences. Here are some Indian shops and boutiques you can explore in Deira City Centre:
Address: 8th St – Port Saeed – Dubai – United Arab Emirates
The mall also features a diverse range of international brands and stores, ensuring a comprehensive shopping experience for visitors with different preferences.
Dubai has a captivating blend of modernity and tradition, making it an alluring destination for Indian tourists. To embark on this journey, you first need a Dubai visa. Uae Visa Online offers a hassle-free process for Indian travelers. This online visa application is easy, efficient, and fast.
In addition to booking your visa, you must time your trip. For instance, you can take advantage of Indian holidays that align well with Dubai's favorable weather conditions. Also, with proper timing, you can explore the city's rich culture during special events and festivals, adding to the charm of their vacation.
However, traveling from India to Dubai is convenient, with numerous airlines connecting the two countries. You must be flexible and open to different airlines for the best deals.
On your arrival, select the right hotel for your comfort. Luckily, the city boasts many accommodations and our list of five best hotels.
In addition, navigating Dubai's vibrant streets is easy with our comprehensive guide on local transportation options, including ride-hailing apps, metro, and water transport.
Dubai's top attractions, such as the iconic Burj Khalifa, Dubai Museum, and thrilling desert safaris, promise unforgettable experiences. 
If you are an Indian cuisine enthusiast, you will delight in any of the five best Indian restaurants in Dubai, each offering a distinctive culinary experience that resonates with your taste buds.
Lastly, if you are a shopping enthusiast, Dubai's retail landscape has something for everyone. Visit our recommended shopping destinations, including Dubai Mall and Meena Bazaar, to ensure a fantastic retail therapy experience.
Have a nice trip!