The Middle East has become a hotspot for international business and investment. And Dubai is one of the most innovative places to invest. It's this incredible city built on sand that has so many investment opportunities in all kinds of industries. It also has a favorable business environment that provides tax incentives, legal protection, and easy access to markets. But sometimes the folks running these businesses aren't Americans or Europeans, like most expats who come to Dubai. Actually, a lot of them are from Russia.
Dubai values and welcomes Russian investors, who have contributed significantly to its growth and development. As we go into the heart of Dubai's booming economy, we'll find some untapped potential that's calling out to Russian investors, inviting them to join in on the success.
Invest in Dubai from Russia - Legal & Regulatory Framework
If you want to Invest in Dubai from Russia, it's important to have a good grasp of the legal and regulatory framework in place. Russia and Dubai have a solid relationship going on, with a bunch of treaties and agreements in place to make it easier for investments to happen.
Overview of Dubai's Legal and Regulatory Environment for Foreign Investors
Dubai is a brilliant spot for foreign investors who want to make the most of its amazing location, booming economy, top-notch infrastructure, and business-friendly atmosphere. Dubai offers a variety of choices for international investors looking to establish their businesses. Foreign investors have the option to hold complete or partial ownership of their companies and can avail themselves of different tax and duty advantages based on their specific business activities.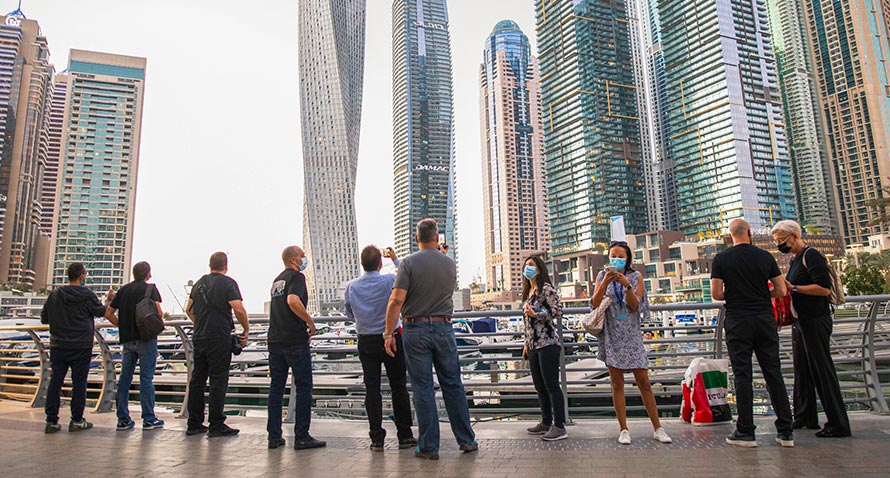 Both federal and local laws shape the legal and regulatory environment they operate. Dubai has its own courts and tribunals that deal with a variety of cases, including civil, criminal, Sharia, and specialized ones.
Dubai is always making changes to its legal and regulatory framework to keep up with the needs of the global business community. These changes make it more attractive to foreign investors who are looking for opportunities in this fast-paced market.
Specific Laws and Regulations Relevant to Russian Investors
For Russian investors interested in Dubai, it's important to be aware of the laws and regulations that could impact your business operations.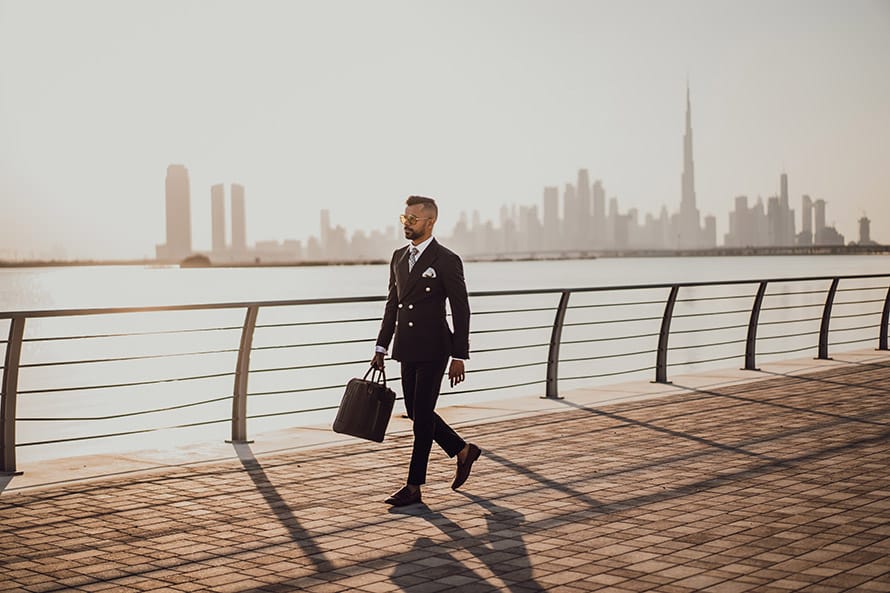 Licensing and Registration Requirements
Foreign investors who want to start a business presence in Dubai must get licenses and registrations from the relevant authorities. Here's what you must do:
Invest in Dubai from Russia? You've got options like real estate, business setup, financial marketing, and offshore investments. This country has low taxes and is a great place for investors.
Real estate in Dubai is a great investment choice. It gives high rental returns, property value goes up, and there are amazing perks for foreign investors.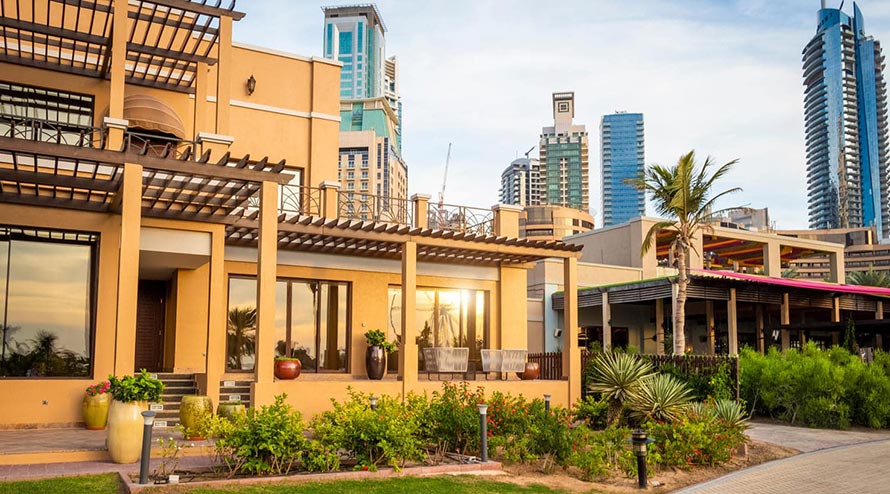 Here are some tips for investing in Dubai's real estate market.
Dubai lets foreigners buy properties in certain areas. They get full ownership rights and perks. Popular freehold areas in Dubai are Downtown Dubai, Palm Jumeirah, Dubai Marina, Jumeirah Lakes Towers, Business Bay, and Arabian Ranches.
You can pick from lots of property types in Dubai like apartments, villas, townhouses, penthouses, land, duplexes, hotel apartments, and more. Every property has its pros and cons, like location, size, quality, facilities, amenities, and price.
Investors can also choose off-plan properties, which are sold before they're finished. Off-plan properties are usually cheaper, have flexible payment plans, and can give you higher returns than ready properties. But they also have more problems like delays, cancellations, quality issues, and fights with developers.
Real Estate Market Trends in Dubai
Dubai's real estate market is booming! Property prices went up by 7.3% in 2022, beating the previous record from 2014. Dubai has amazing rental yields, way higher than other cities. They average over 6% and can even hit double digits in certain areas.
Dubai's real estate market is bouncing back in 2021 after COVID-19 slowed things down. CBRE UAE says Dubai's housing market had 11,328 transactions in August 2023, the second-highest ever. That's a 22.0% increase from last year.
Dubai's real estate market looks good for 2022 and beyond. It's a popular spot for investors because of its location, economy, politics, government support, infrastructure, and quality of life.
Investment Considerations & Risks
Investing in real estate needs a lot of money upfront. You also have to do your research, pay for legal things, take care of maintenance, and deal with taxes. The real estate market goes up and down based on supply and demand, the economy, and government rules.
Business & Trade Opportunities
If you want to establish a business in Dubai, you should know about the fantastic opportunities, options, and challenges in this superb city. Dubai is a top spot for business in the Middle East. It's got a great location, a diverse economy, stable politics, and a helpful government.
Setting up a Business in Dubai
Setting up a business in Dubai has two options: mainland or free zones. Foreign investors can do business in the UAE but usually need a local partner who owns 51% of the company unless it's in certain professions. You gotta choose a legal structure, register a trade name, make some agreements, and get approvals.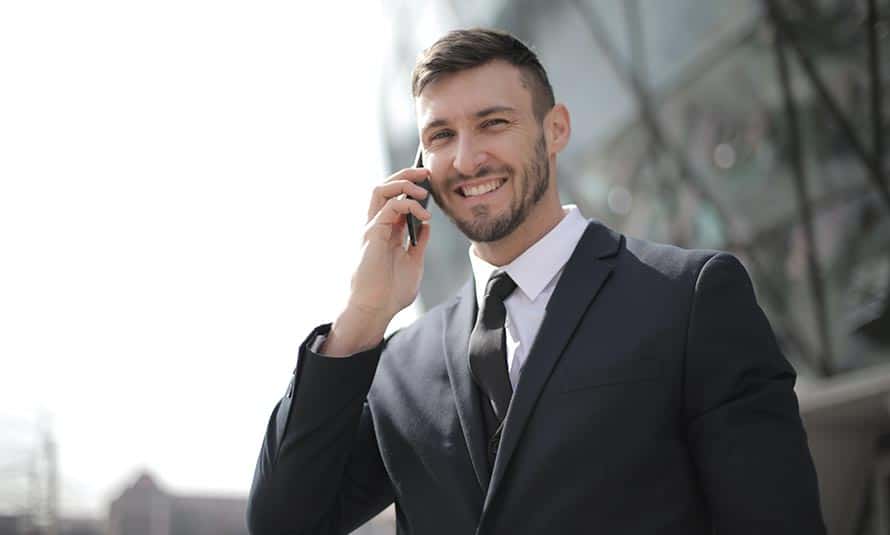 Free zones offer perks like full foreign ownership, tax benefits, and easy processes. But businesses usually have to stick to the free zone or get more licenses for stuff outside. Picking the right setup depends on your business goals and activities. Both options have opportunities in Dubai's business scene.
Setting up a Business in Dubai
Russian investors have many business options in Dubai to think about.
Key Sectors for Business Investment
Dubai has lots of enterprise opportunities in different sectors and markets. The main sectors for business investment in Dubai are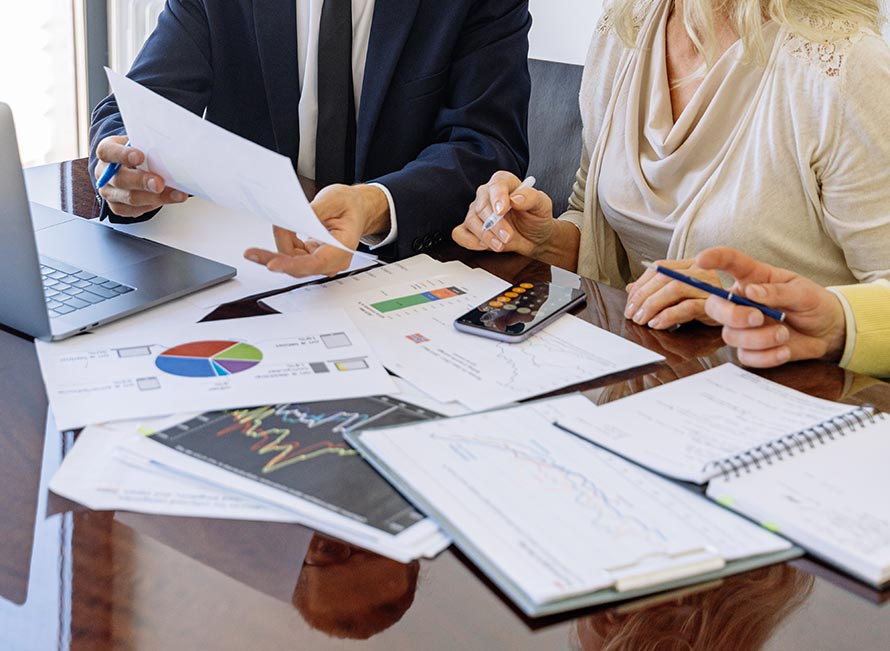 Dubai's financial markets have lots of investment options like stocks, bonds, mutual funds, ETFs, and more.
Dubai's Financial Sector & Stock Exchange
Dubai is a top financial hub in the Middle East and North Africa. It has lots of services and products for local and international investors. 
Dubai has two stock exchanges: DFM and Nasdaq Dubai. The DFM is the biggest exchange in the UAE. It lists mostly UAE-based companies and some dual listings from other MENA countries. The Nasdaq Dubai is an exchange where you can trade stocks, bonds, and other things from all over the world. The Securities and Commodities Authority regulates exchanges to make sure they're transparent and efficient and protect investors.
Investment in Stocks & Bonds
Investing in stocks and bonds can be perfect for making money, but you have to know the risks and costs. Bonds are safer than stocks, but they give you less money. To invest in stocks and bonds in Dubai, you need to open a trading account with a licensed broker or an online platform that lets you access the DFM and/or the Nasdaq Dubai.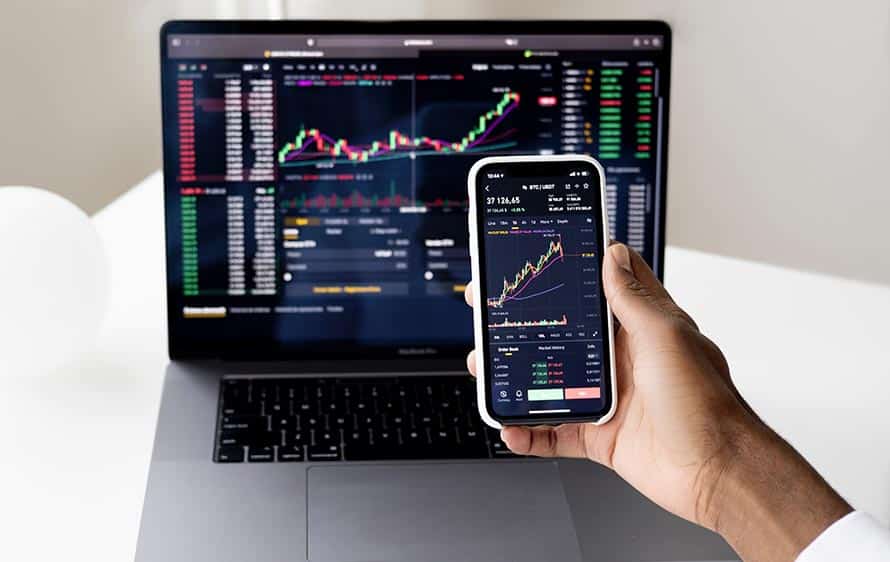 You need an Investor Number (NIN) from DFM or Nasdaq Dubai to trade there.
Investment in Mutual Funds & ETFs
Mutual funds and ETFs are like investment friends. You can invest in a bunch of different things, like stocks, bonds, and more, all at once. Pro-fund managers pick and watch the stocks in the fund based on a strategy. They handle managed mutual funds. ETFs are like stocks, but they follow an index, sector, commodity, or theme. They're traded on stock exchanges. Mutual funds and ETFs both give you diversification, convenience, and liquidity. But they have different fees, transparency, and tax efficiency.
Taxation & Double Taxation Agreements
Dubai has an innovative tax system with incentives, DTAs, and a booming banking sector. Russian investors can benefit from these elements when planning their business ventures.
Overview of Dubai's Taxation System
Dubai is extremely appealing to foreign investors who want to take advantage of its low taxes and business-friendly vibe. Dubai's tax system is like, that only income from Dubai gets taxed. Dubai doesn't have personal income tax, capital gains tax, withholding tax, or value-added tax. But, certain industries like oil and gas, banking, and hotels have to pay corporate tax. The rates can be anywhere from 10% to 55%. Also, there are some fees and duties that apply to certain transactions and services.
Tax Incentives for Foreign Investors
Dubai is a terrific location for business that attracts investors from all over. One big reason it's appealing is the tax system, which has perks for foreign investors.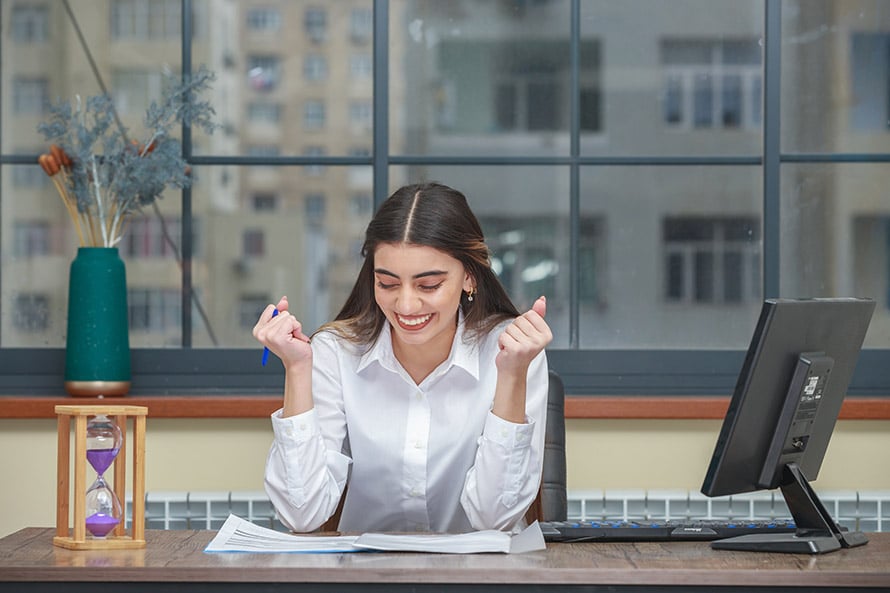 Dubai doesn't tax individuals or companies, except for oil and gas companies and foreign banks. No income tax here! But there are other taxes that foreign investors should know about, like VAT, Excise Tax, and Property Tax.
Double Taxation Avoidance Agreements (DTAs) Between Russia & Dubai
Russia and the UAE have had an agreement called a Double Taxation Treaty (DTT) since 2014. It's a treaty to avoid paying taxes twice. They've got these amazing double taxation avoidance agreements (DTAs) with over 90 countries, including Russia. 
DTAs are like agreements between two countries to make sure people don't get taxed twice on their money when they're doing business across borders. They want to make things fair and avoid double taxation. DTAs usually cover income from different stuff like dividends, interest, royalties, capital gains, and business profits. This also lets countries share info and help each other with taxes. It helps stop the same income from getting taxed twice in both Russia and Dubai.
Banking & Financial Services
Before you invest in Dubai, make sure you know the rules, how to handle money, how your investment is protected, and how to resolve any issues.
Opening a Bank Account in Dubai as a Russian Investor
Russian investors can easily open bank accounts in Dubai. But, the due diligence and compliance things are very strict. 
To open an account, you'll usually need:
Dubai's banking is quite stable and efficient, so it's the perfect place for handling international money. Some banks might need extra documents or references, depending on what they're into. So, it's a good idea to hit up the bank first and see what they need.
Currency Exchange & Repatriation of Funds
In the UAE, the official currency is the dirham (AED). It's tied to the US dollar at a fixed rate of 3.6725 AED per USD. If you're a foreign investor, you can swap your currencies at banks, exchange houses, or even hotels. Just remember to look for the exchange rates and fees beforehand.
Foreign investors can bring their money back from Dubai without any problems or taxes, as long as they follow the rules.
Before you invest in Dubai, be sure you know about the ways they protect foreign investors, like Bilateral Investment Treaties (BITs) and dispute resolution options.
Understanding Investment Protection Mechanisms
Investment protection mechanisms protect and promote foreign investments, giving investors important rights and guarantees. These usually include:
Bilateral Investment Treaties (BITs) Between Russia & Dubai
One significant bilateral investment protection mechanism for Russian investors in Dubai is the Bilateral Investment Treaty (BIT) between Russia and the UAE. This treaty was signed back in 2018. Basically, it's about encouraging, protecting, and boosting investments between these two countries. This means the BIT between Russia and the UAE is all about the governments of these two countries. It doesn't really involve privately owned companies, but it allows foreign investors to make complaints against the host state on behalf of their local subsidiaries or affiliates.
Arbitration & Dispute Resolution
Arbitration is highly essential for protecting investments in Dubai. It's like a way to solve a disagreement where people agree to let arbitrators make the final decision, and everyone has to follow it. If you're a Russian investor, talk to some legal advisors and think about the laws and regulations that apply to arbitration in Dubai. You should check out the Arbitration Law, the DIFC Arbitration Law, and the Judicial Authority Law. They'll give you every detail you need.
Investment Strategies & Tips
Dubai's business scene is very competitive and somewhat complicated. Russian investors looking to invest in Dubai, look at these strategies and tips:
Visit Dubai Before Making any Decision
Dubai is a refreshing city with lots of chances for foreign investors. This makes it a good idea to find out about Dubai and see what the market, culture, and lifestyle are like before deciding to invest. UAE visa for Russian citizens is required to visit the city. Applying for UAE visa online is a great option which is a simple and fast process.
The Dubai visa online application form is easy to submit and takes only a few minutes to complete. All you need to have is a valid Russian passport, a recent photograph, a travel ticket booking, and a little information regarding the travel.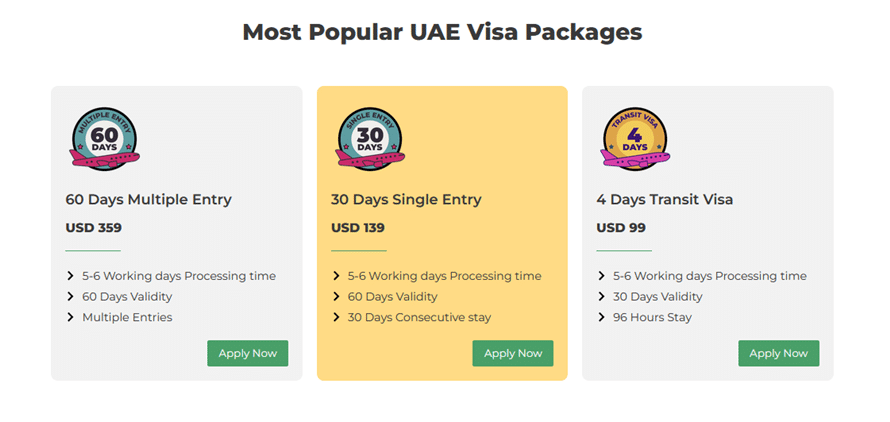 You can also choose from different durations like 96 hours, 14 days, 30 days, and 60 days. Each visa for Dubai is good for 60 days from when it's issued.
Risk Management Strategies
Dubai has many risks and challenges that foreign investors should be aware of and prepared for, such as:
Foreign investors should handle these risks, and challenges by using the right strategies, like:
Hiring Local Experts & Consultants
Dubai has grown to a super diverse and multicultural population, with plenty of local experts and consultants who can give remarkable insights and guidance to foreign investors. Foreign investors should consider hiring local experts and consultants who know what they're doing about the local market, culture, and regulations.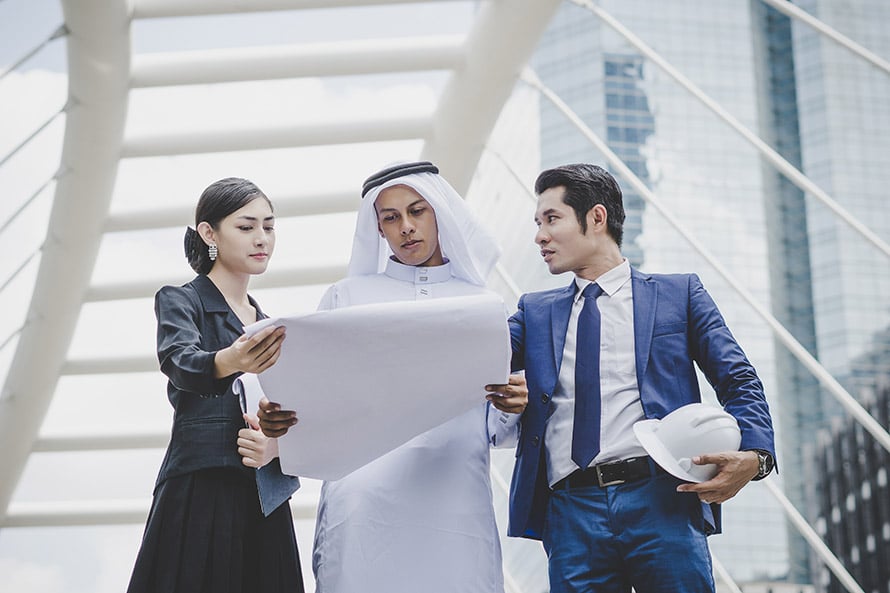 These pros can easily help them out with all the nitty-gritty things like business setup, registration, licensing, taxation, accounting, legal and other matters.
Dubai is a great place for Russian investors to invest. The city has lots of investment opportunities because of its strong economy, good location, and policies that investors like. Moreover, this city has several different industries like real estate, tourism, and tech. It's definitely going to continue growing.
Russian investors should definitely check out this terrific market in Dubai. It's a great way to diversify your portfolios and make some serious cash in their booming business scene.
Best wishes for you!